Page - CPH LIGHTING
Quality Lighting Made in Denmark
Cph Lighting offers lighting for private and public interiors. Our lamps are designed, developed and manufactured with the utmost attention to durability, low energy consumption, and not least the good light. All wrapped in beautiful and timeless design that will be appealing for many years, and hopefully for generations.
Photo: Woodfront.dk
SIGN UP TO OUR NEWSLETTER: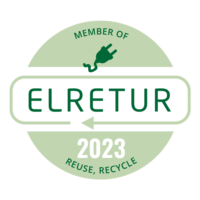 Cph Lighting is a member of Elretur. Denmark's largest producer responsibility organisation. Elretur handles the producer responsibility obligations for electrical and electronic equipment (WEEE) and batteries on behalf of our more than 950 members. In other words, Elretur ensures responsible and cost-effective collection and treatment of approx. 80% of the electronics and battery waste that is delivered in Denmark's recycling centres.
Click to read more about Elretur!