WOODFRONT KITCHEN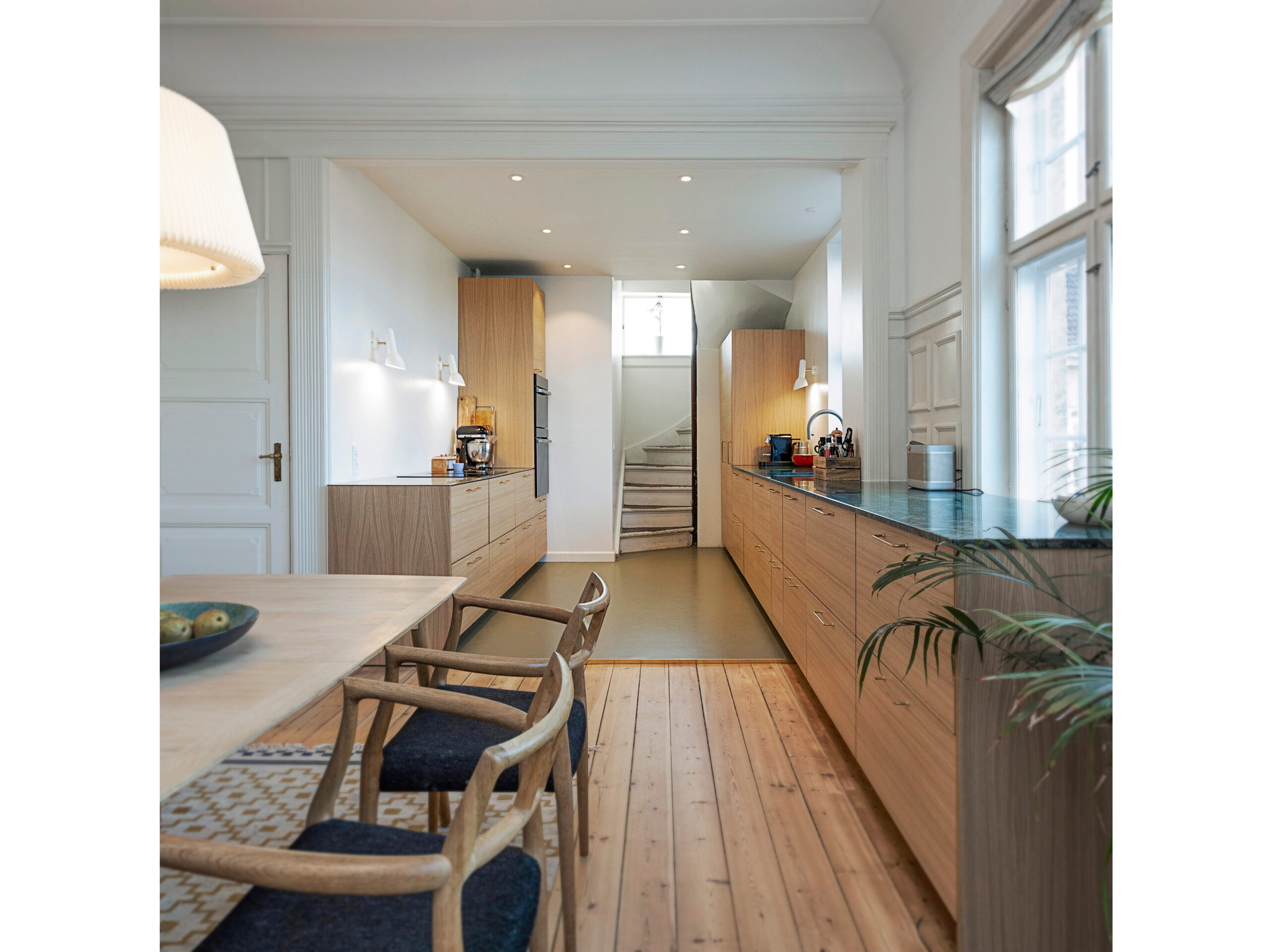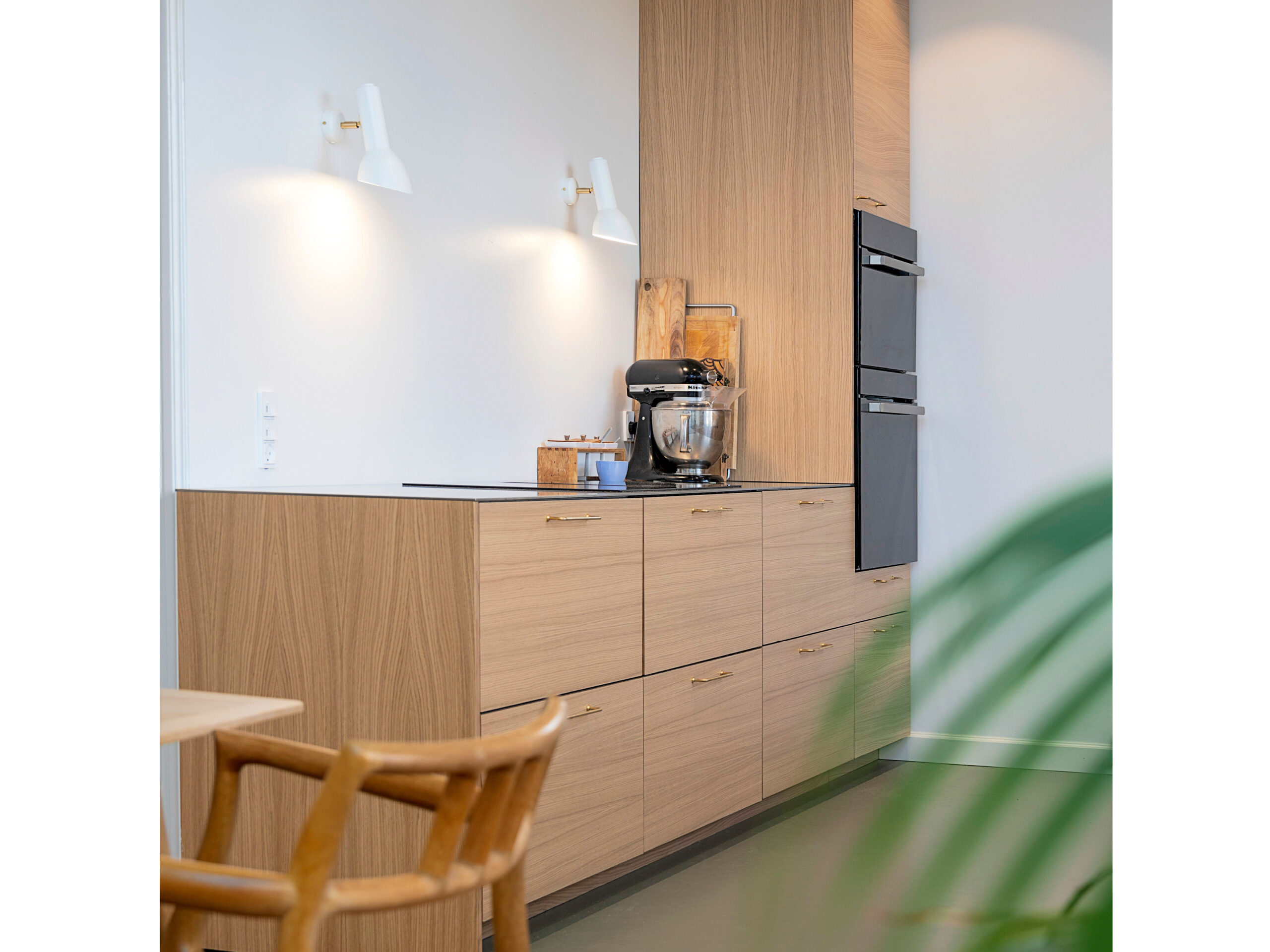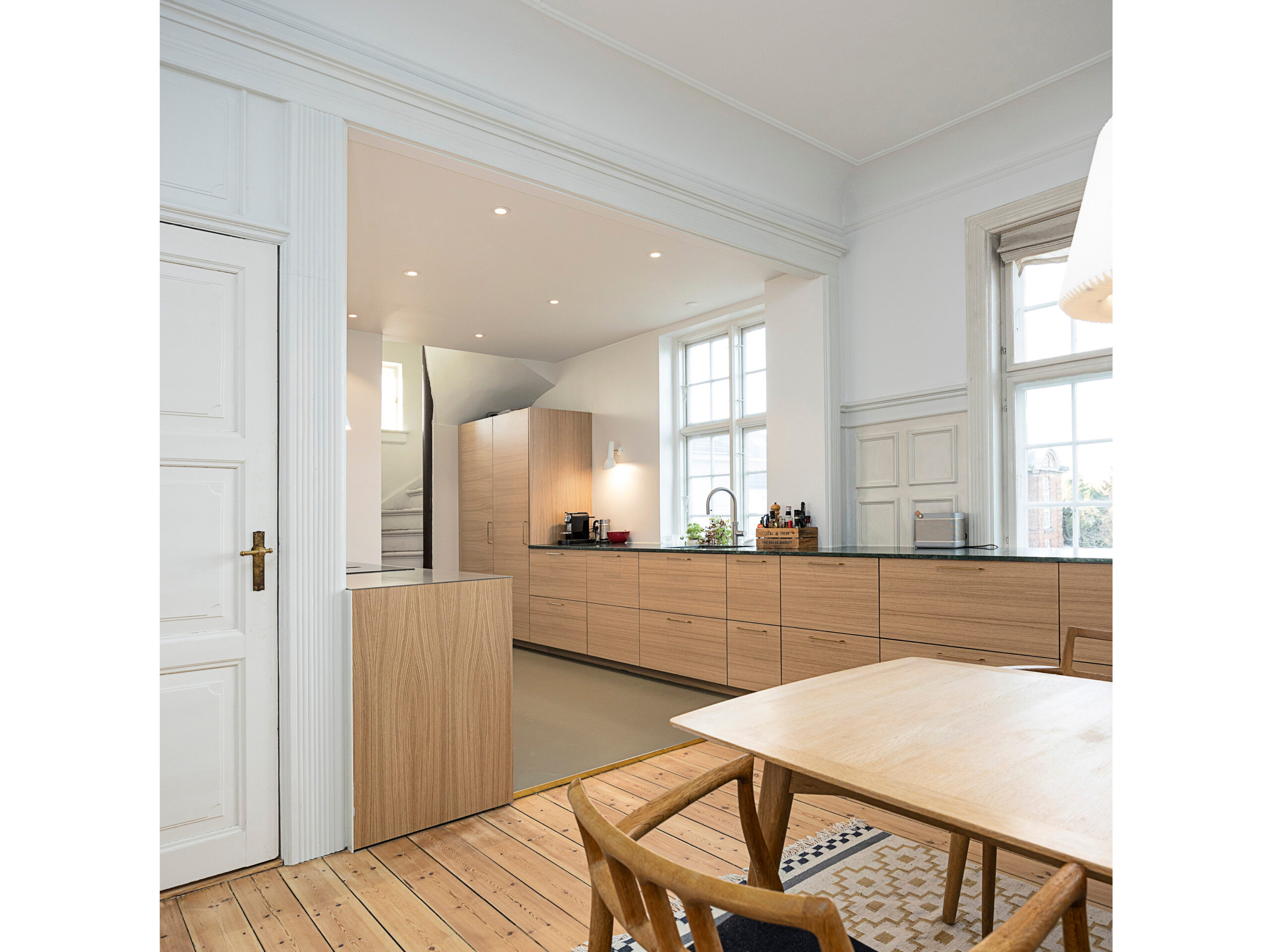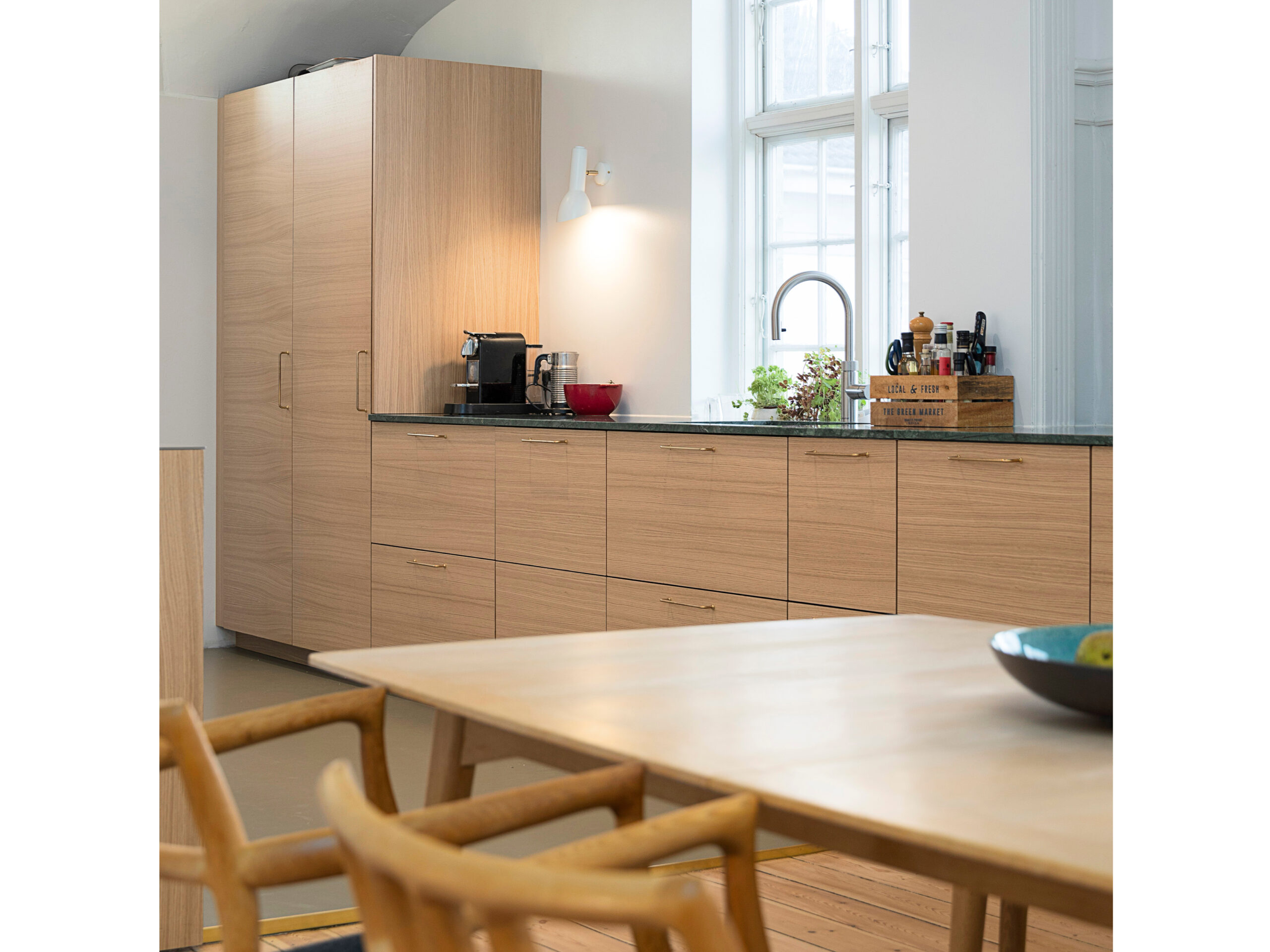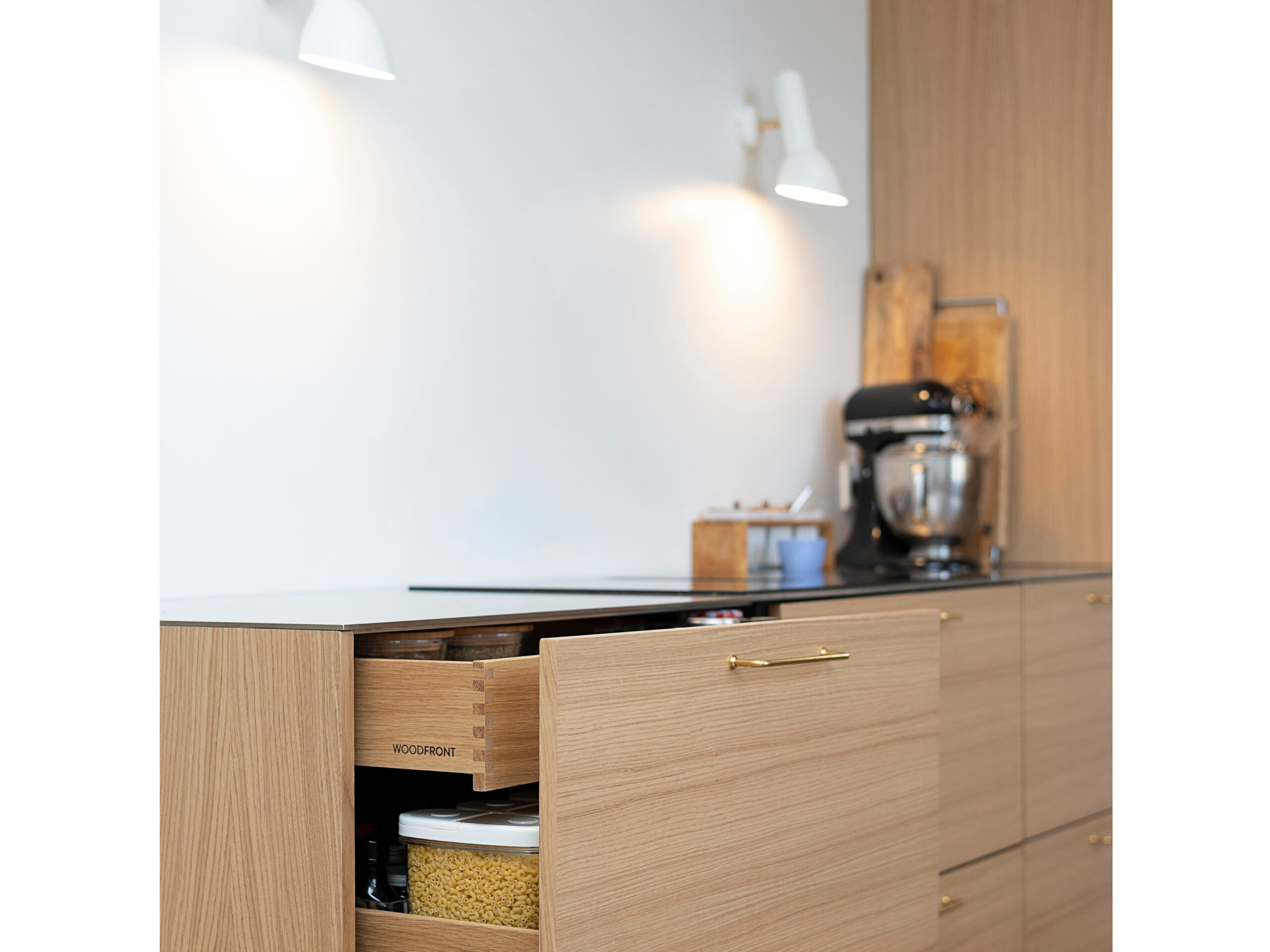 Oblique Wall lamps in white with brushed brass joints match perfectly with the classic kitchen in oak and brass from Woodfront.
The oblique cut shade of the Oblique lamps provides a perfect directional and glare free task light on the kitchen counters.
The lamps were supplied in a hardwired version (invisible cord).
Woodfront is a Danish cabinet maker. Their slogan is "IKEA BACK – WOOD FRONT". I.e. the base is IKEA, and Woodfront provides fronts in a wide range of beautiful and exclusive finishes, all handcrafted in Denmark.
Website: www.woodfront.dk
Photo credit: Woodfront.
Project year: 2023.