Portfolio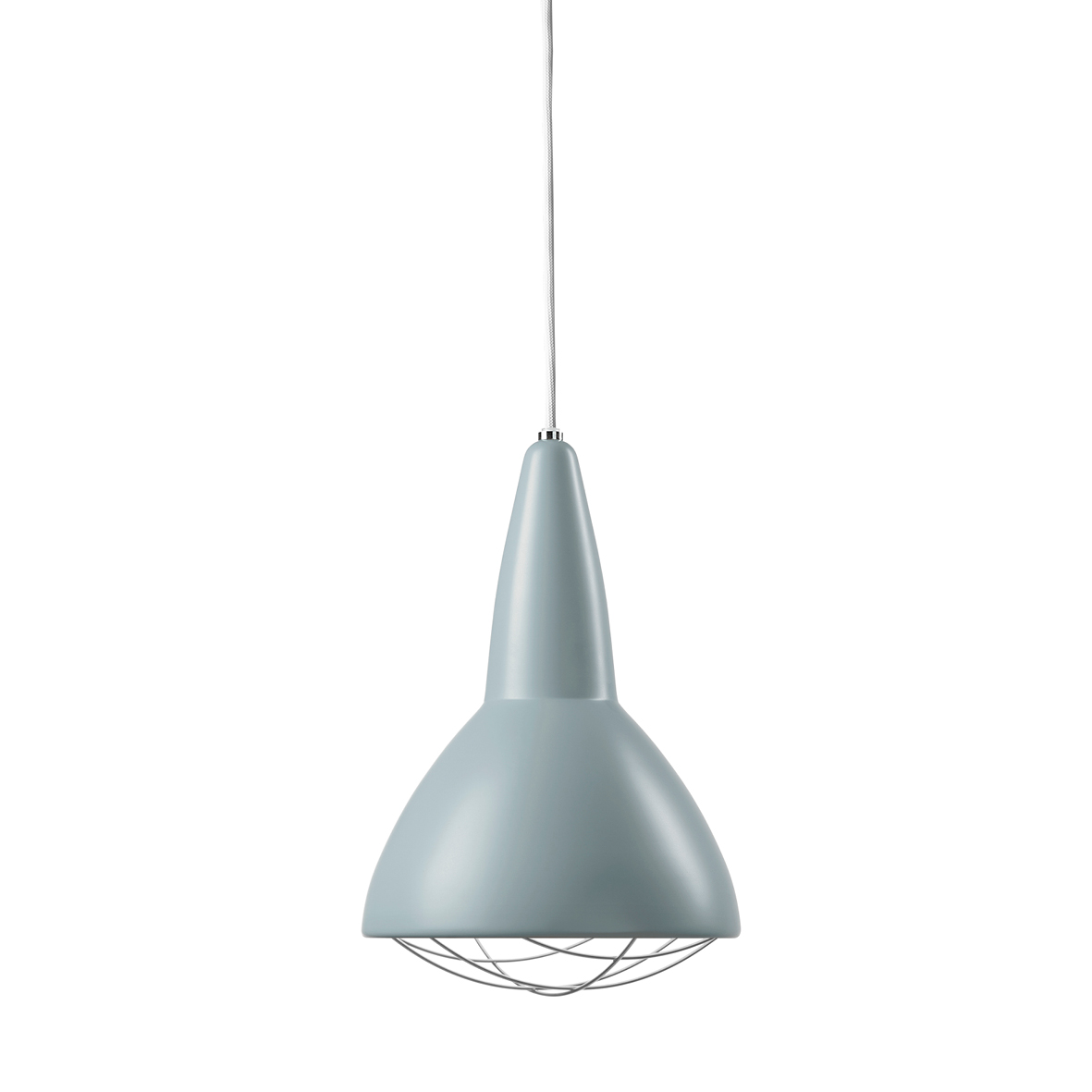 Description:
Design: Tom Stepp – 2011
Grid is a metal pendant avaliable in seven elegant colors. Grid combines modern design with referenes to the classic Scandinavian design tradition, and is a refined interpretation of the traditional industrial lamp used at metal latches.
The metal grid adds a twist to the design and prevents nosy fingers from touching the bulb. Grid emits a pleasant, direct light without glare, making it the perfect choice above dining tables, counters etc., in private as well as public applications.
Manufactured in Denmark.
Technical:
Materials: Spun aluminium, steel, and textile cord
Dimensions (cm): ø17.5 x H23 cm
Light source: 230V, E27 – max 40W
Colours: Bright (White), Mystery (Black), Moss (Green), Beach (Beige), North (Blue), Sunrise (Yellow), South (Pink).
Technical Specifications