SOMMERBÆK DAYCARE CENTRE AND SCHOOL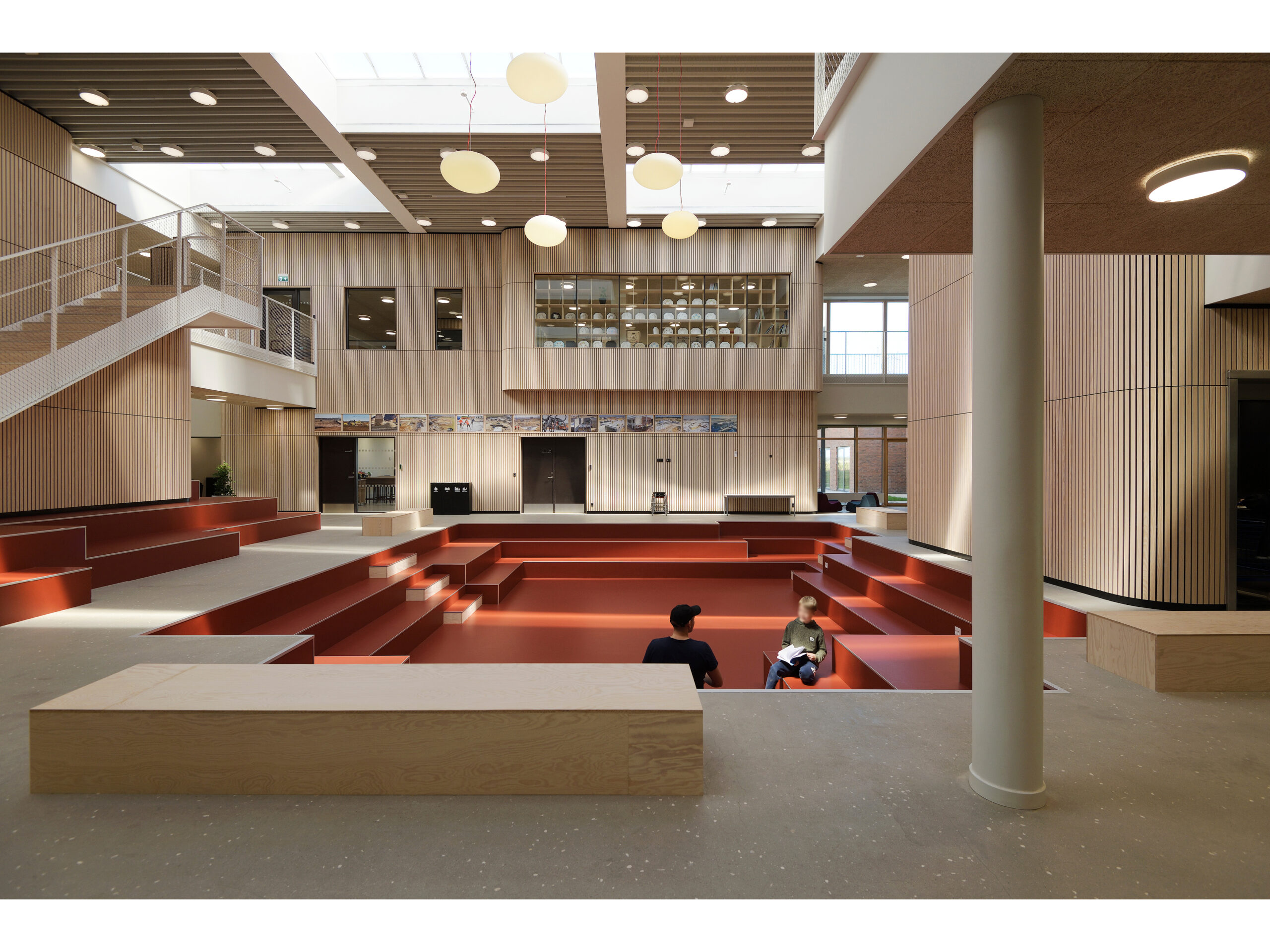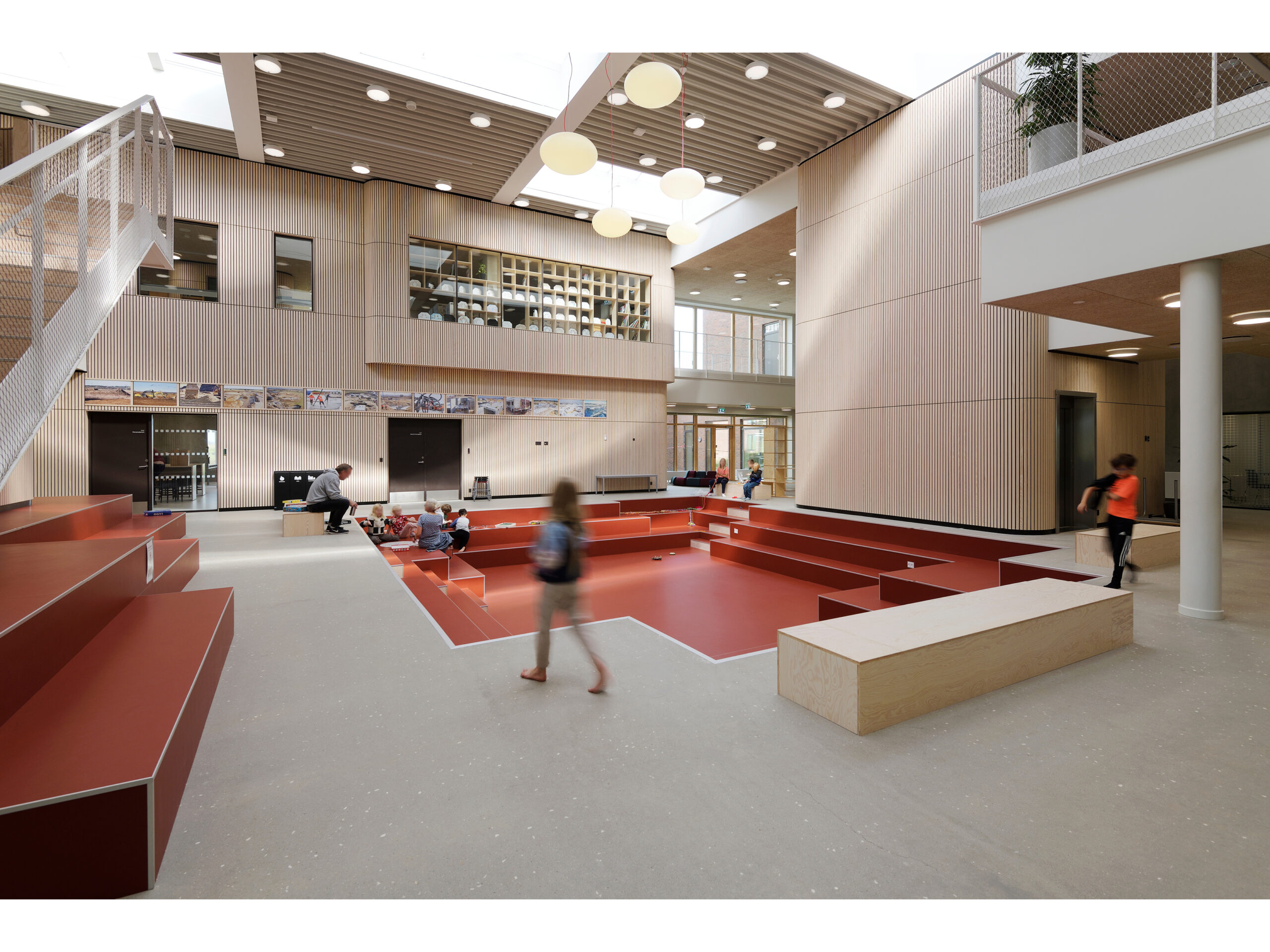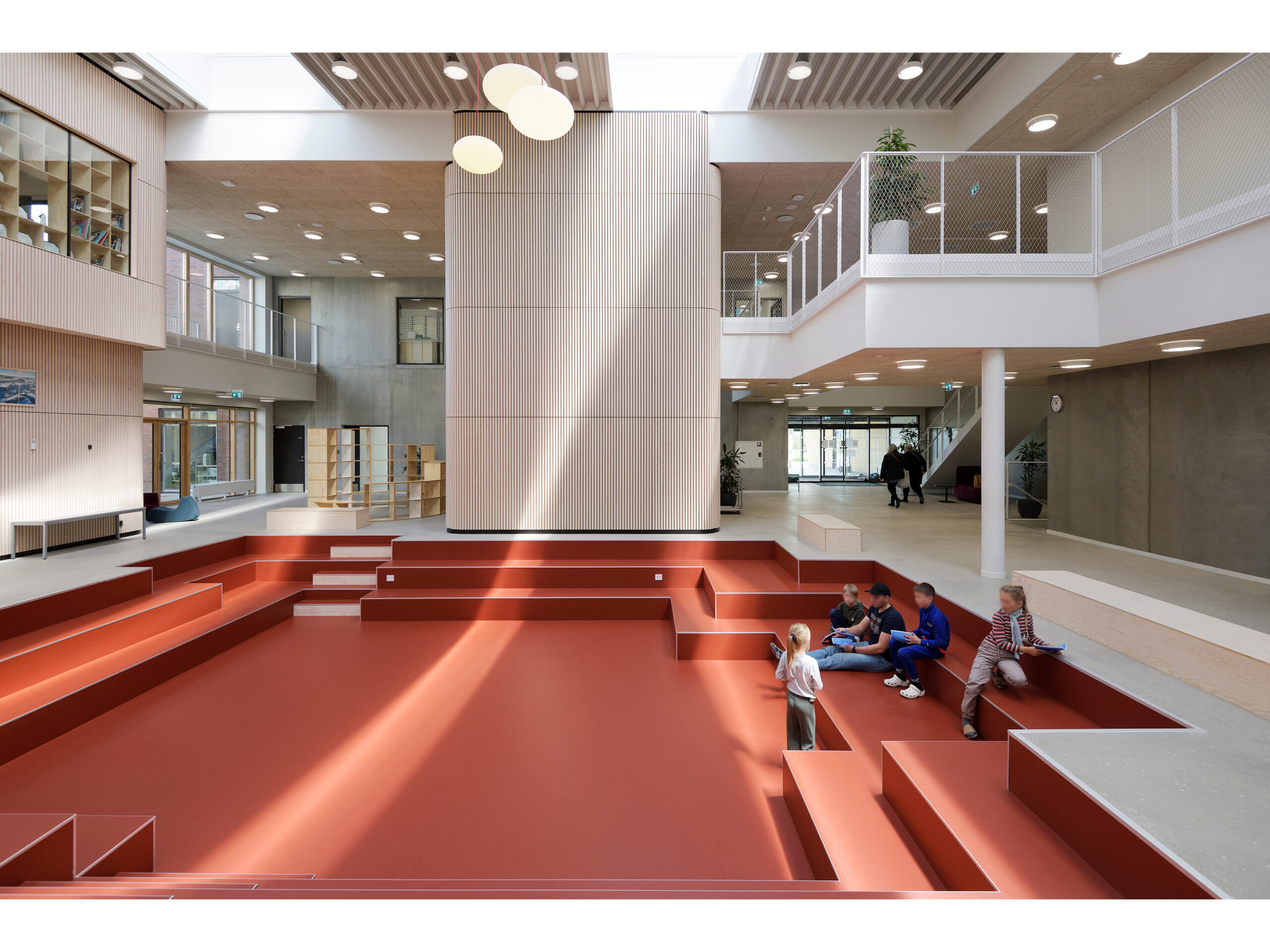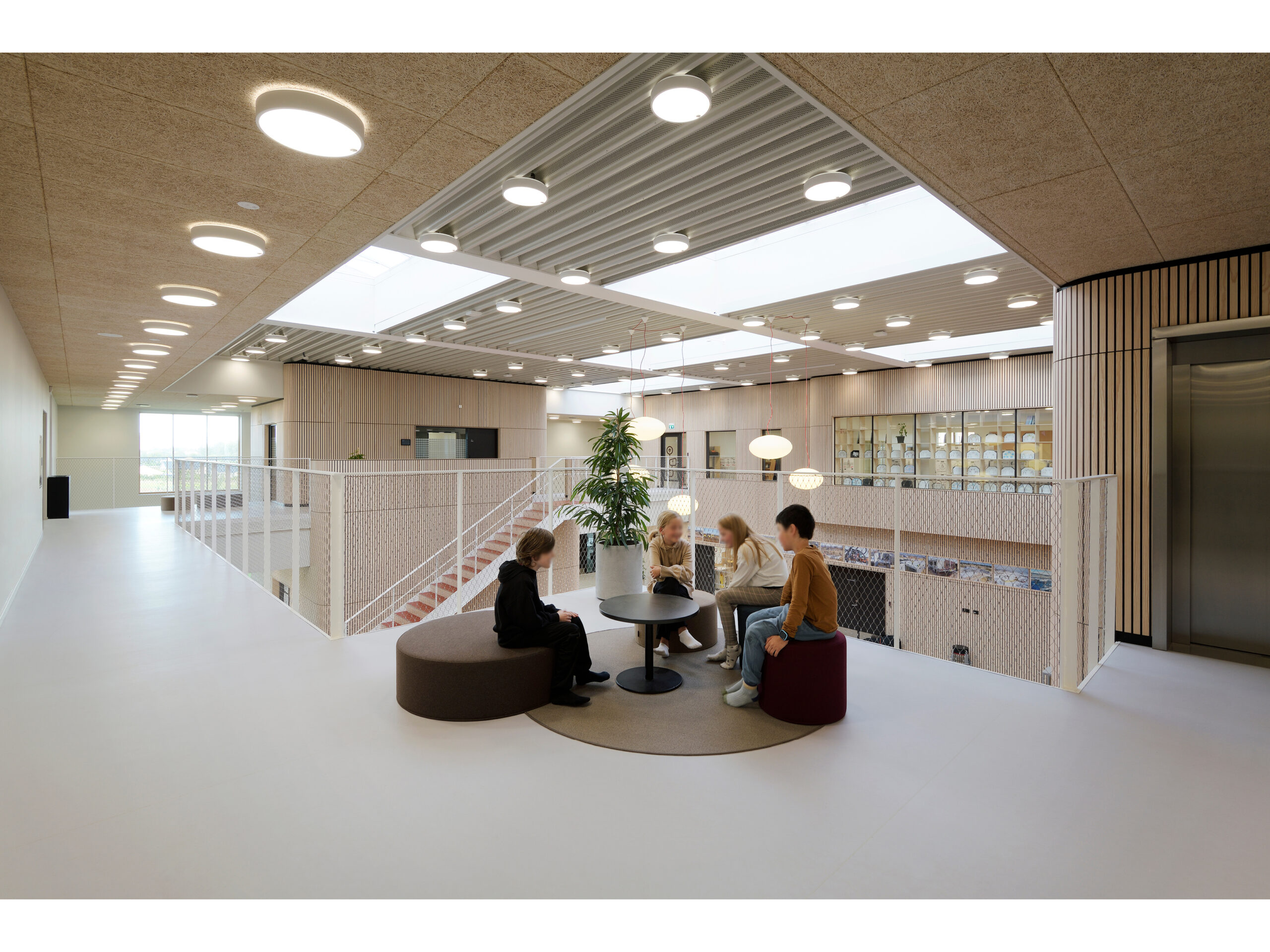 Sommerbæk Daycare Center and School in Hørning, Denmark, opened in 2023.
The heart of the building is named Torvet (The Square). In the middle of the square is the submerged assembly area, Lysningen (the clearing).
Above Lysningen hangs a decorative cluster of Eggy Pop Pendants .The pendants were custom made with red textile cords which match the red linoleum floor.
For more information and additional photos – go to the website of GPP Architects. 
Architects: GPP Architects
Photographer: Martin Schubert
Project year: 2023