Galeria Wisla in Plock Poland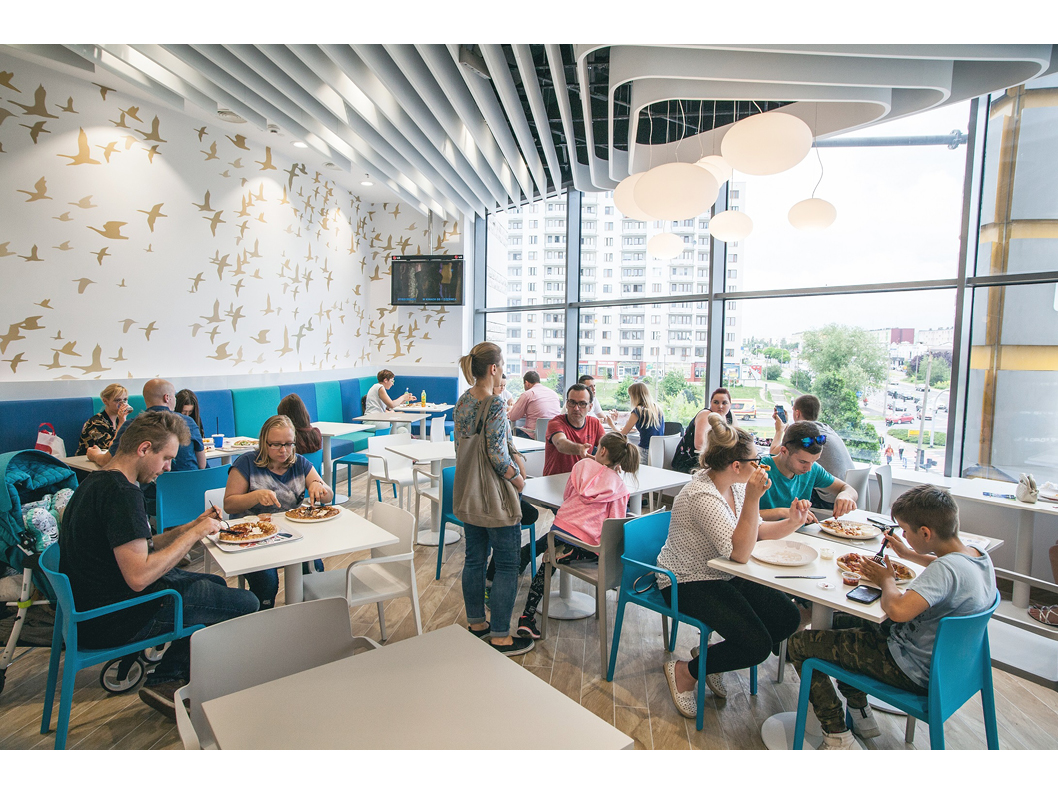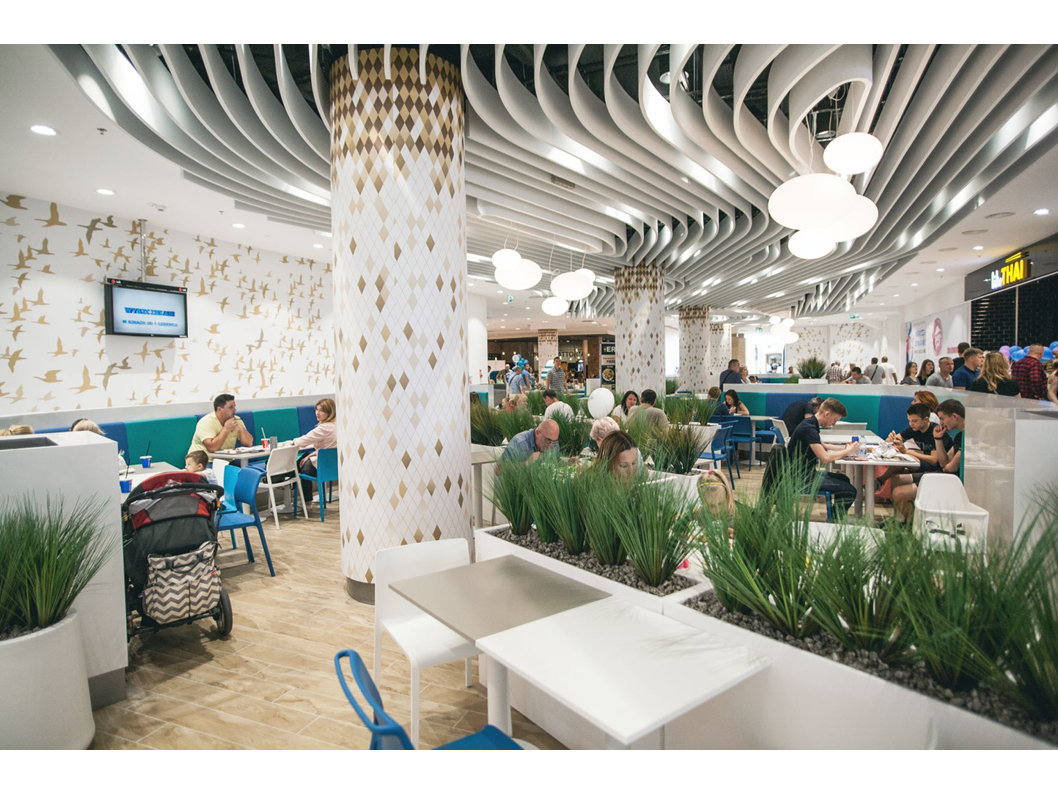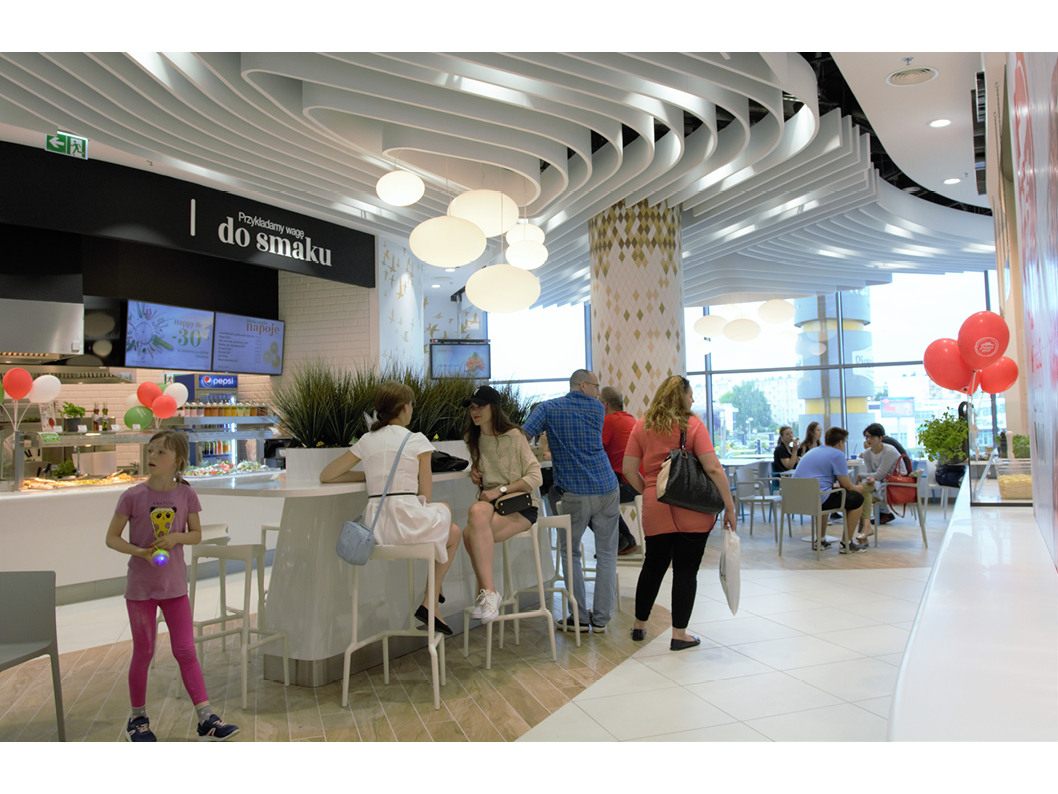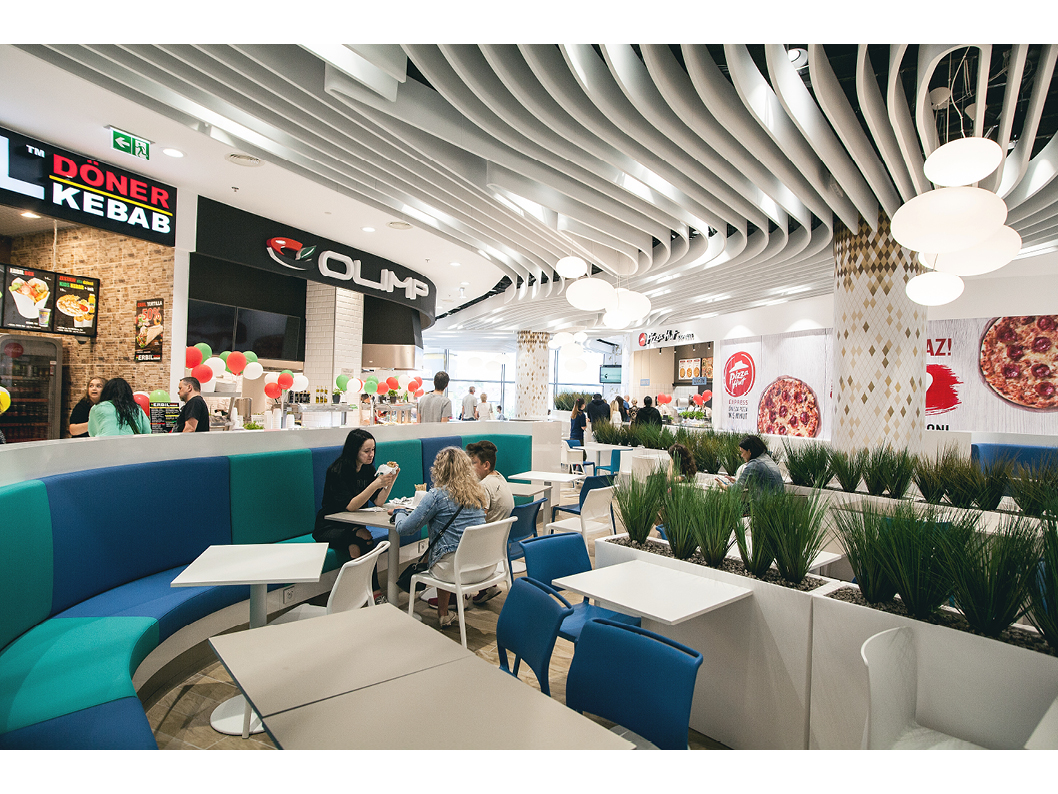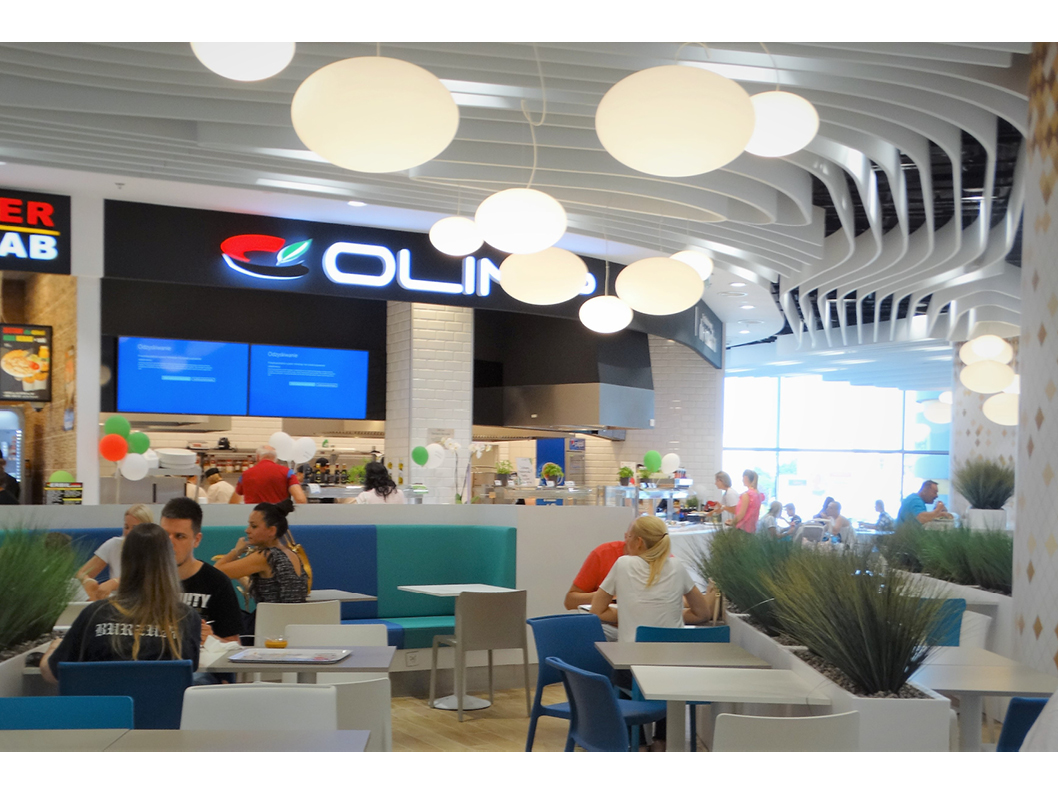 Galeria Wisla is a 54,000 sqm shopping and entertainment center in the Plock region in Poland. In May 2018 they opened a brand new food court with Eggy Pop pendants in all three sizes, mounted in clusters from the elegant ceiling with its wavy design.
The restaurant zone had been moved from the second level to the first floor, directly above the main entrance to the Gallery. A perfect location between the entrance and the entertainment zone. Access to natural light is provided by a large window with a panoramic view of the city.
Photos: Galeria Wisla