Oblique at Rönneberga Kursgaard, Sweden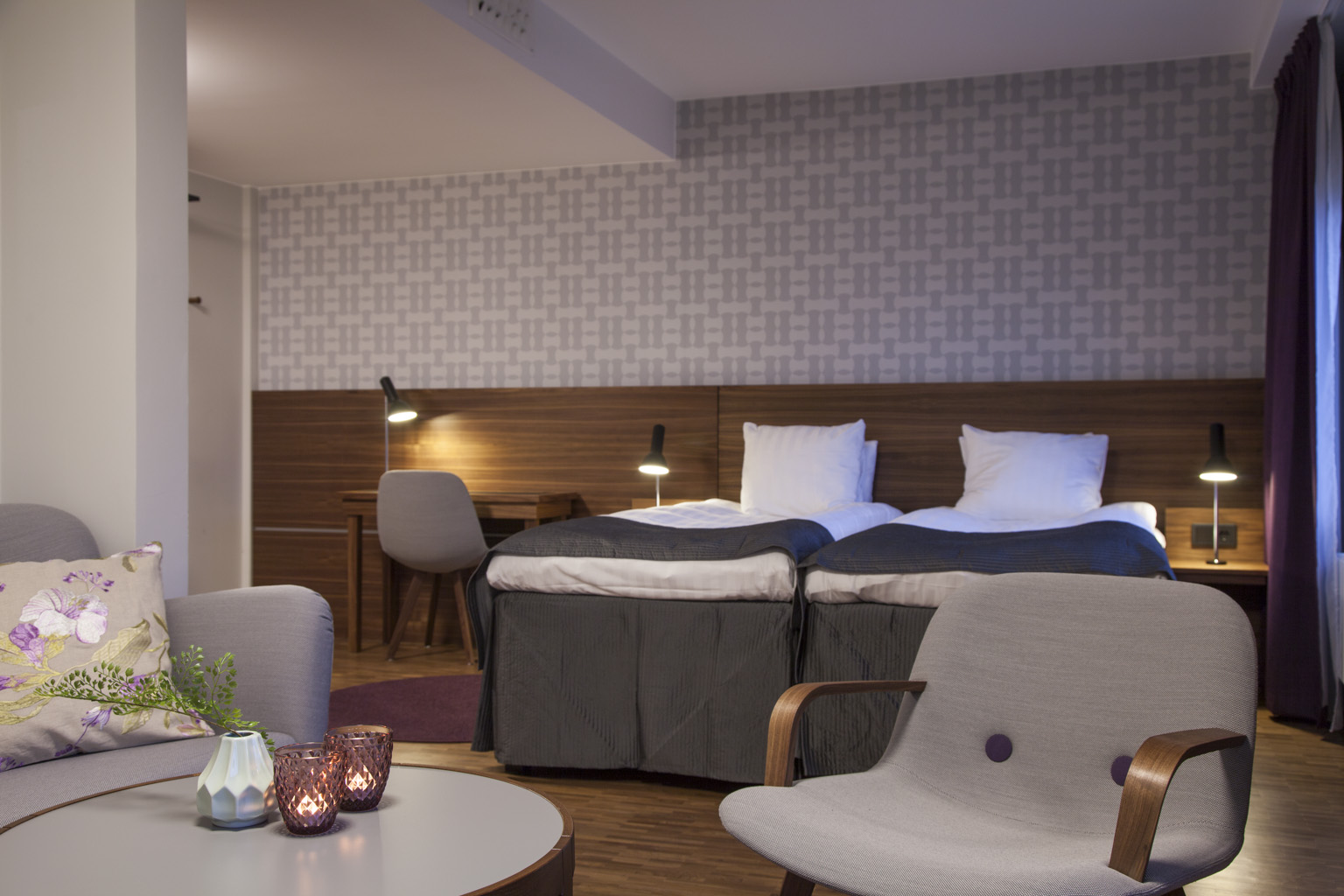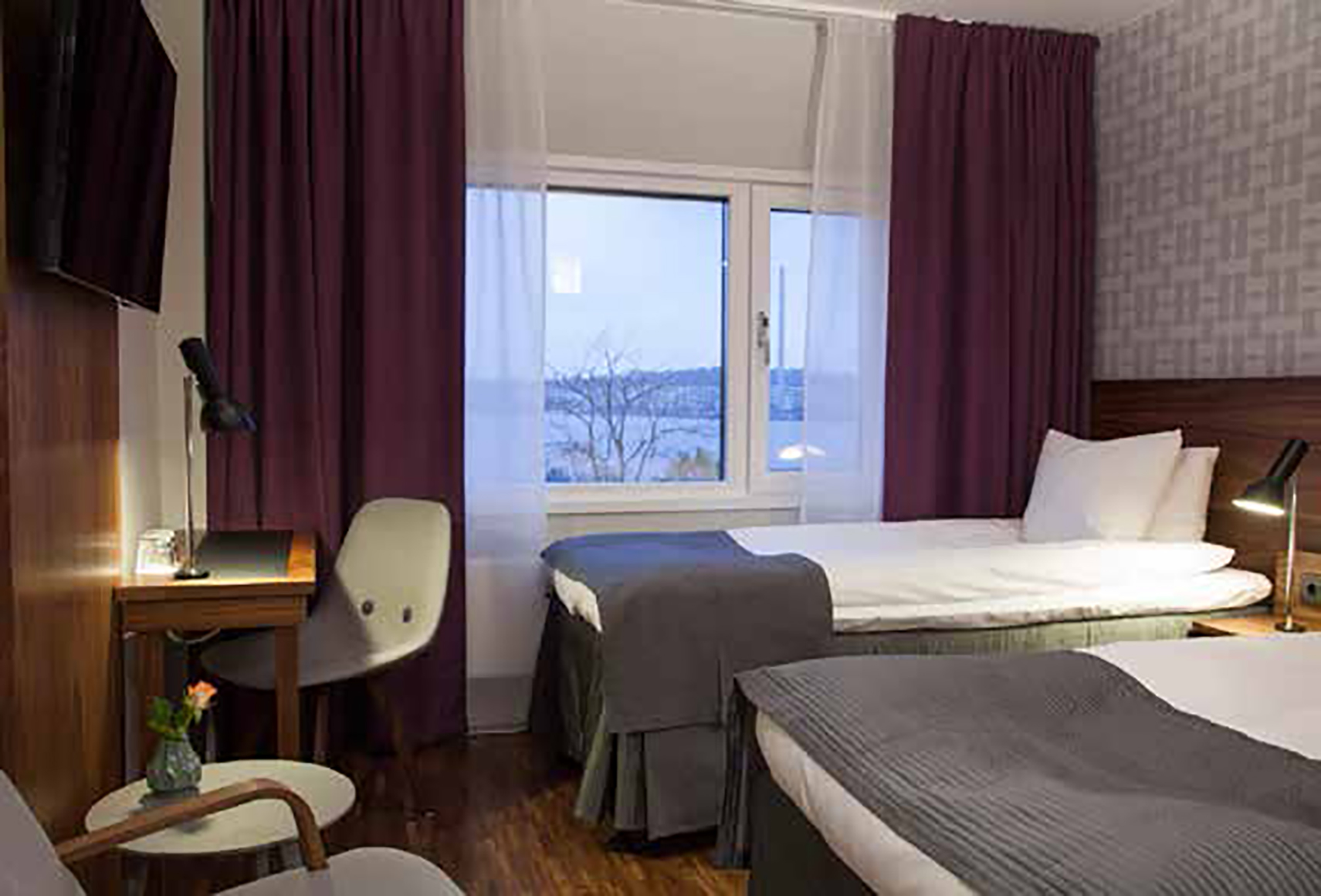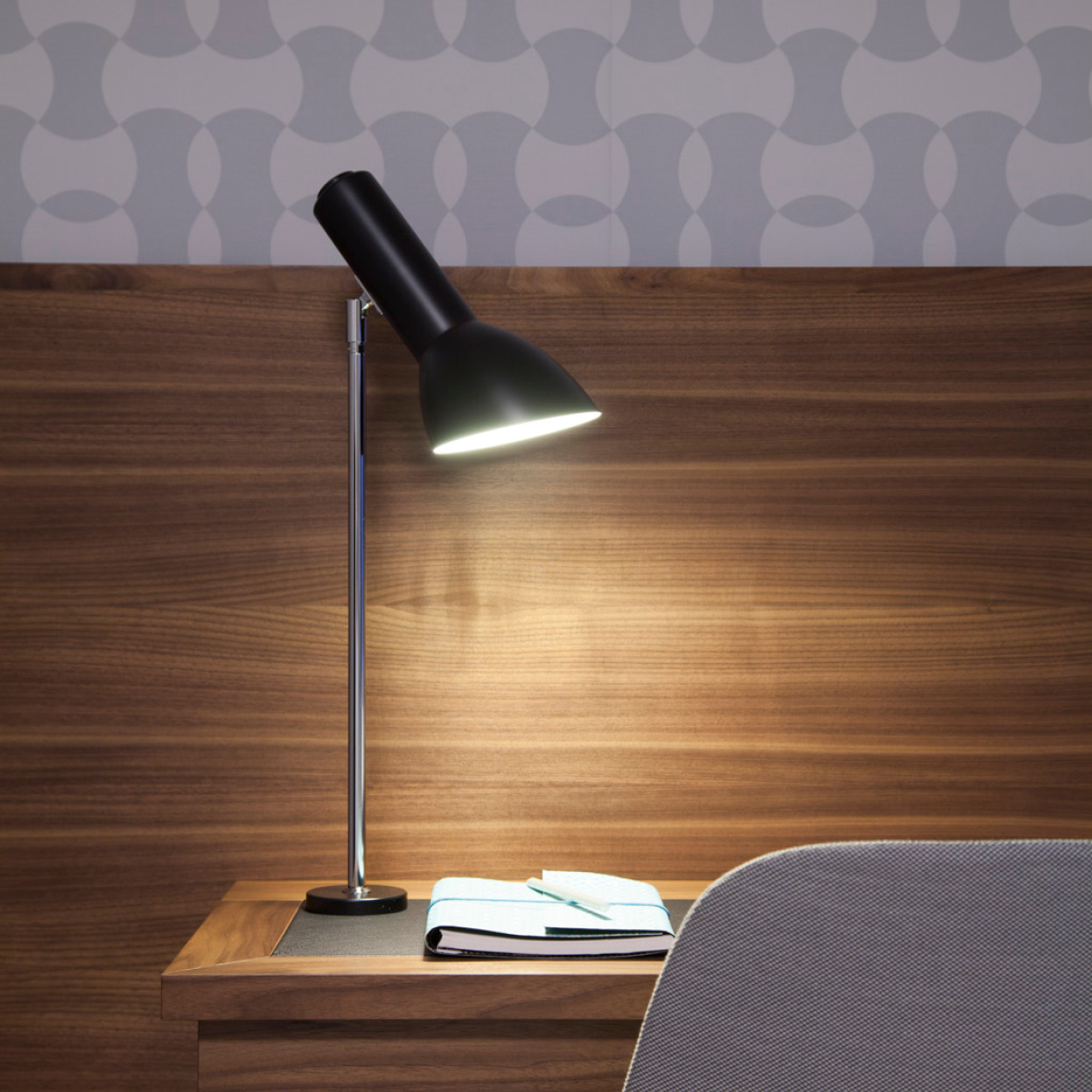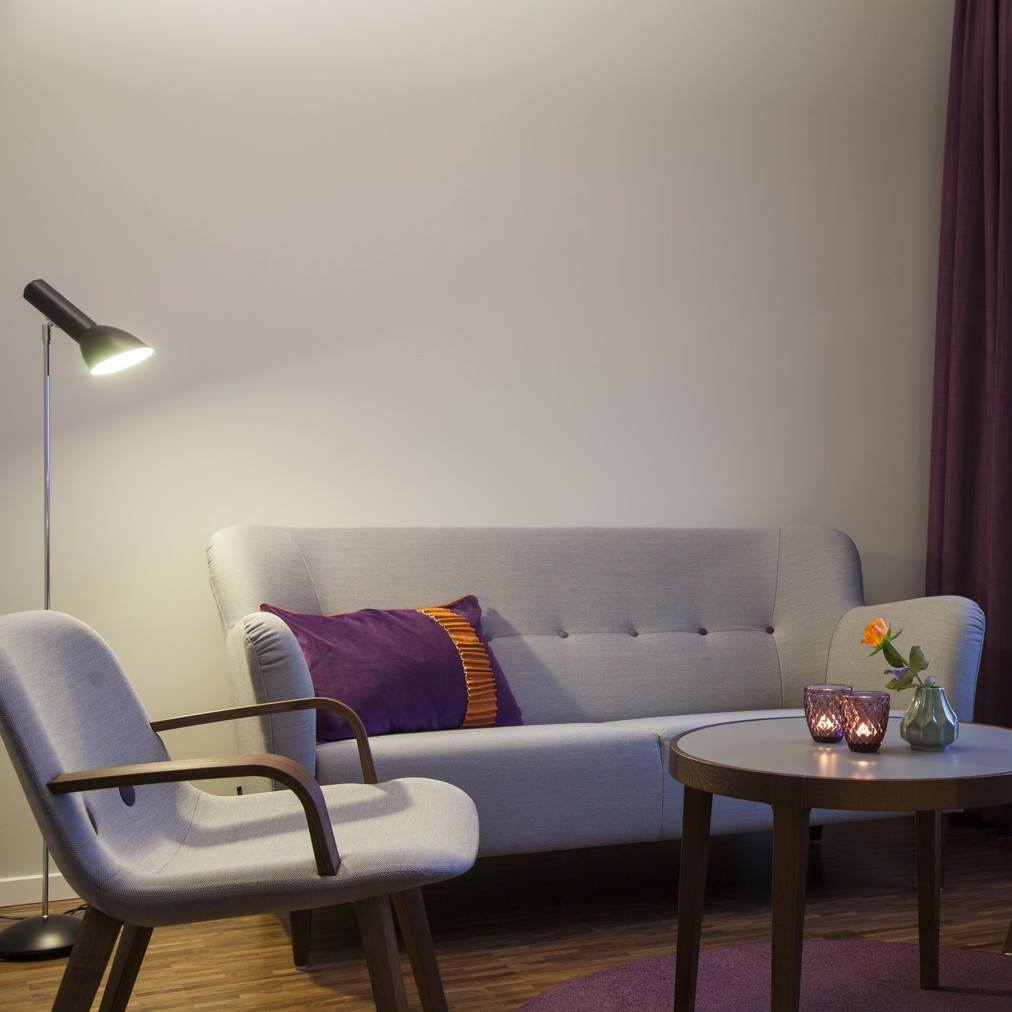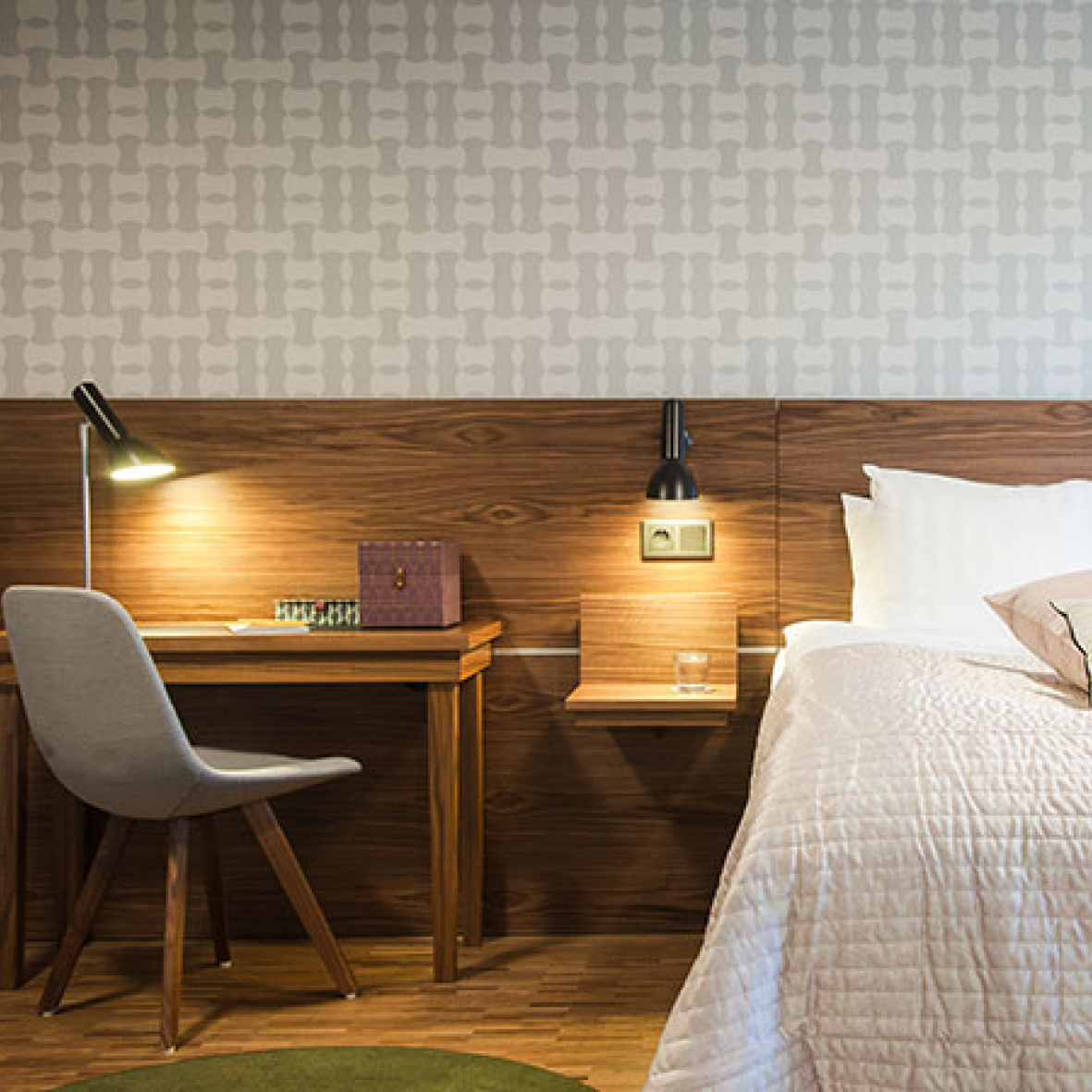 Oblique table lamps customised (fixed version on desks and beside tables) and matching wall- and floor lamps are used in the beautiful hotel rooms of conference hotel Rönneberga Kursgaard on the Island of Lidingö by Stockholm. Renovated in 3 stages from 2014-2016.
Oblique is a classic designed by Tom Stepp in 1979. The customised fixation base for this project was designed and developed by Cph Lighting on the client's request.
Need something similar for your project – or something different, which isn't available on the market as a standard product?
We can help you make your lighting ideas come alive. Contact us for more information.